Nights to Remember: Fox in the Field's Revolution of Bengaluru's Social Fabric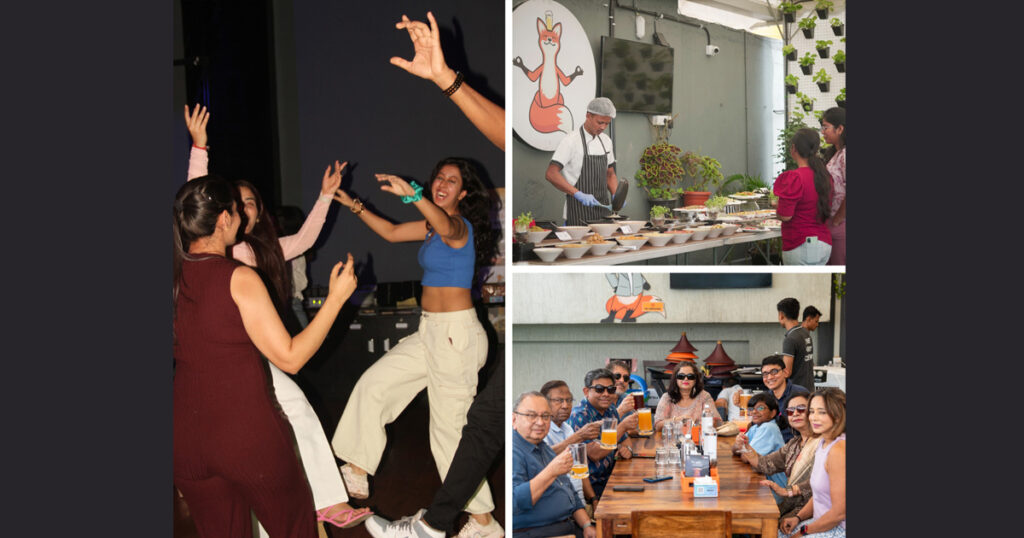 The city's social scene is getting captivating with the Fox in the Field, a distinctive microbrewery that promises an unparalleled blend of handcrafted brews, delectable cuisine, and electrifying events. Nestled in Nexus Shantiniketan Mall, Whitefield, this establishment is poised to redefine Bengaluru's nightlife and culinary landscape. The establishment hosts a series of captivating events every week that cater to diverse tastes and preferences:
Ladies Night: An evening of infectious beats, dance, and camaraderie exclusively for the ladies, complemented by DJ Shivaji's rhythmic magic at the Amphitheatre of Fox In The Field. The highlight of the night was the complimentary shooters provided to all the wonderful women present, adding an extra touch of celebration to the evening. Entry is free for all ladies and couples on Fridays from 7 PM to 10 PM, with free shooters to ladies.
Midweek Madness:  A midweek escape marked by energetic vibes, vibrant music, and an ambiance that sweeps away the stress of the day, Fox In The Field introduces the Midweek Madness Party. The partygoers defied the norms of the workweek, letting loose and enjoying an evening of unadulterated fun. With foot-tapping music, delectable food, and an extensive range of craft beers to choose from, the midweek became the new weekend with free entry for all ladies and couples from 7 PM to 10 PM, with free shooters to ladies.
Sunday Brunch: Held on the serene and spacious terrace of Fox In The Field, Sunday Brunch is a delightful feast for the senses. Every Sunday, guests are treated to an extravagant buffet spread featuring a wide array of delectable dishes from across the world. The seating area provides a cozy ambiance to indulge in leisurely brunches, making Sundays a day to savour and cherish. Sunday Brunch start from 12 PM and ends at 4 PM only at ₹999++/ Person for food, ₹1500++/ Person including beer and ₹2000++ / Person including liquor.
Corporate Brunch: Where Business Meets Flavour Mondays to Fridays from 12 PM to 3 PM, Fox In The Field transforms into a haven for the corporate world only at ₹749++/ Person. The Corporate Brunch is a sophisticated blend of business and pleasure, where professionals can network, strategize, and brainstorm over sumptuous cuisine and exquisitely crafted brews.
As Fox in the Field continues to blaze a trail of unforgettable moments, patrons can look forward to more remarkable events and experiences in the future.