Banaras film Pan India Press Meet & Trailer Launched in a grand Event, by Arbaaz Khan & Dr. V Ravichandran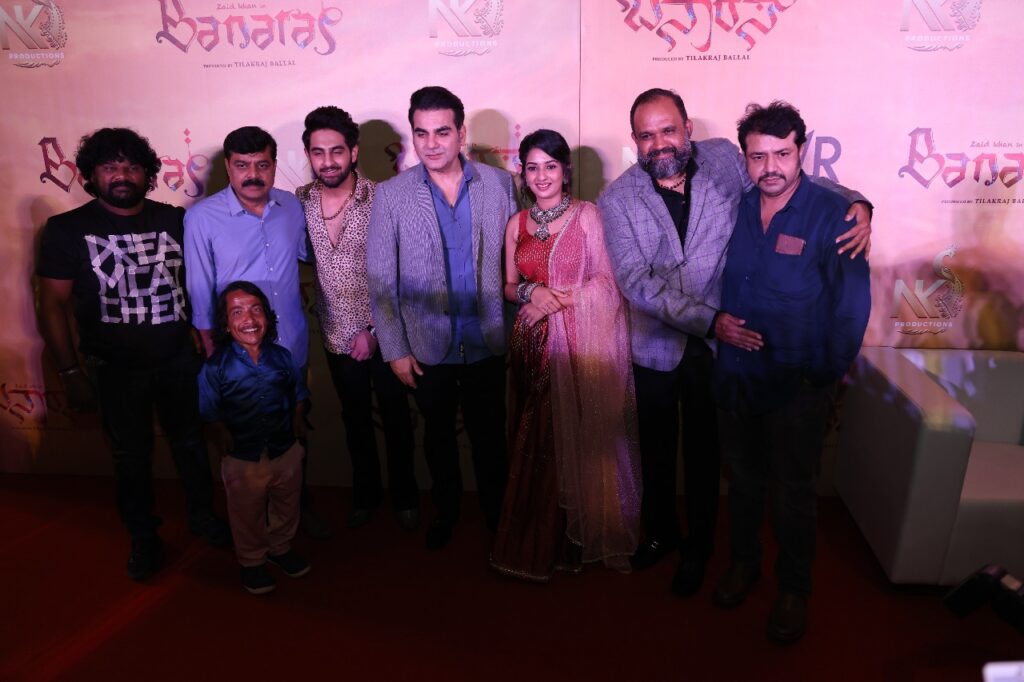 Banaras Film which is set to release Pan India on 4th November 2022 in Hindi, Kannada, Telugu, Tamil and Malayalam languages has released it's high octane Trailer in a dashing Pan India Press Meet organized in Bangalore, inviting Top Influencers from Bollywood, Top  TV Channels, Print Media, Online Media.
Kannada superstar Dr. V Ravichandran and Bollywood star Arbaaz Khan graced the trailer launch event.
Banaras film Staring Zaid Khan and Sonal Monteiro is a Mysterious love Story written and directed by Bell bottom fame Director Jayatheertha and produced by Tilakraj Ballal & Ajaneesh Loknath has given the music.
This film is a mysterious love story blended with rich culture of Banaras. Covering picturesque locations such as all ghats, Bharat Mata Mandir etc.
This is the first south Indian Film, to be shot more than 90 % in Banaras. The film is already Trending on due to its romantic & heart touching Songs. The makers have assured a visual mysterious treat to the movie lovers and are confident that Indian film audience will love this film & accept whole heartedly.